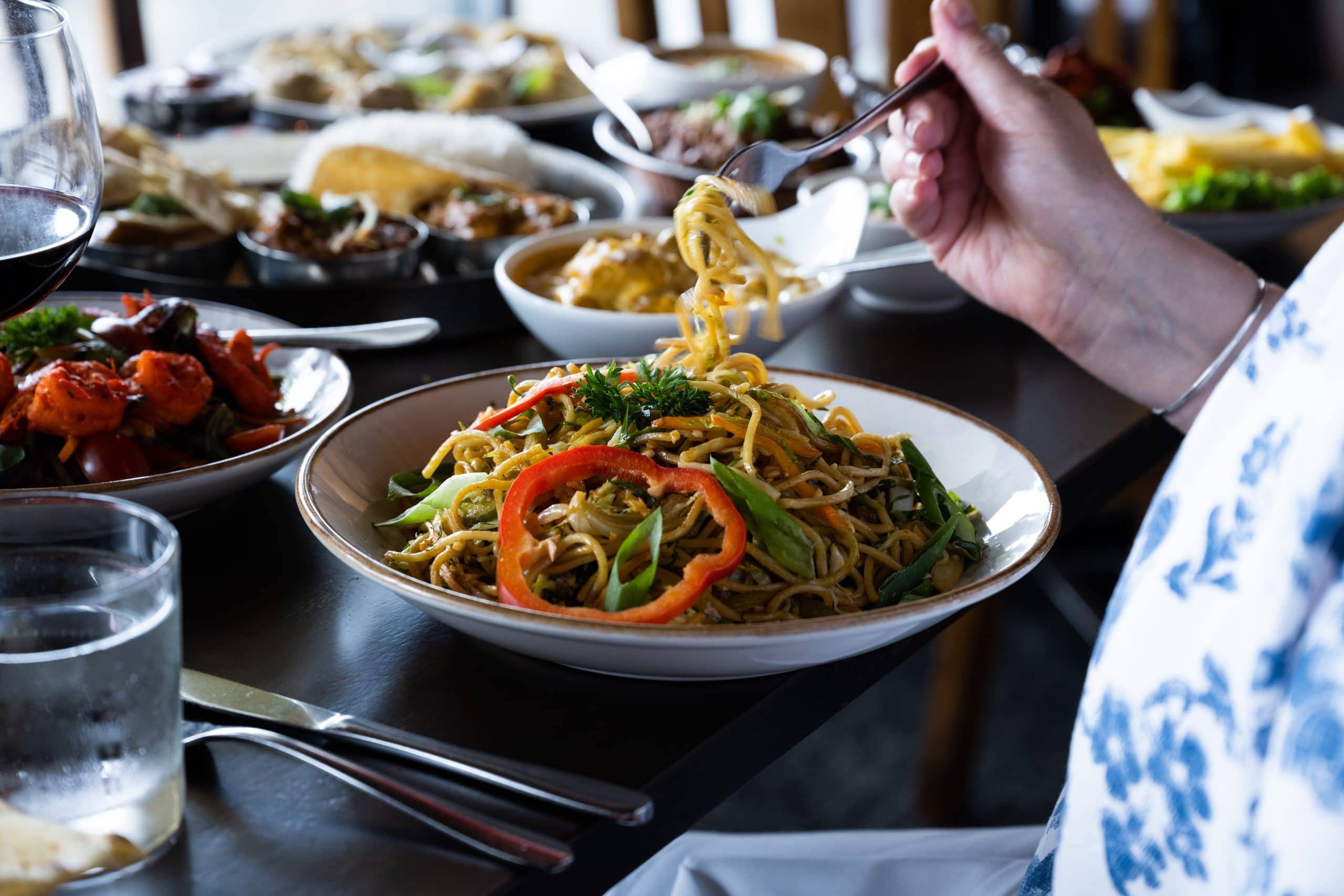 Frequently Asked Questions
FAQ's
What type of Indian food you serve?
We serve Authentic Northern Indian Cuisine.
What sets you apart from other Indian restaurants?
Our food is different from others. We use authentic Indian spices and fresh local ingredients to create the most exquisite Indian Cuisine. We have highly well-trained chefs and waiting staff. Our menu is different and unique from other Indian restaurants in New Zealand. Some of the dishes we serve are hard to find in New Zealand. Recently We have been voted best Indian restaurant and Takeaway in New Zealand.
Do you offer Vegan, Dairy-Free, and Gluten-Free dishes on your menu?
Yes, our menu is 95 percent gluten-free(except naan bread). We can also cater for Vegan and Dairy-Free requirements. Please advise our friendly staff if you have any dietary requirements and they will help you.
Are you BYO and fully licensed?
Yes, we are fully licensed, there's beer, wine, and spirits available from our bar area. We allow BYO (Wine Only) for lunch and dinner! Corkage is $6.00 per bottle.
Do you do takeaways and deliveries?
Yes, We do takeaway services, you come to our place and order, or you can place an order over the phone.
What is the minimum spend for home delivery?
For delivery, minimum spend $35.
Is a reservation necessary for dining in?
No, but it is highly recommended on weekends, as it is the busiest time for us.
Can you accommodate large bookings for functions?
Yes, we can; however we can only accommodate 65 guests at a time.
Do you offer a children's menu?
Yes, we do have children menu available for Dine-In and Takeaway.
Do you sell gift vouchers?
Yes. Please ask a staff member for assistance. These come in values of $20 $30, $50 and $100.
Is a deposit required for group bookings?
Yes, with groups more than 12 people we will generally ask for a deposit to secure your booking. We may specifically hire more service staff and chefs to work for the evening, as well as source more ingredients. Your deposit will cover these costs.
Are customers allowed to bring a birthday cake?
Yes, you are allowed to bring a birthday cake. There is no surcharge for bringing your cake.

Peter Farrell
This place is outstanding. I have been to many restaurants in the UK. The home of a beer and curry. The Great Spice knocks them out of the field. I have been here many times. I have experienced the vast menu I can not find a fault with the food. Now let's talk about the team excellent service, always made to feel welcome, fantastic people. All I can say is get down the the Great Spice Bureta you will never regret it.